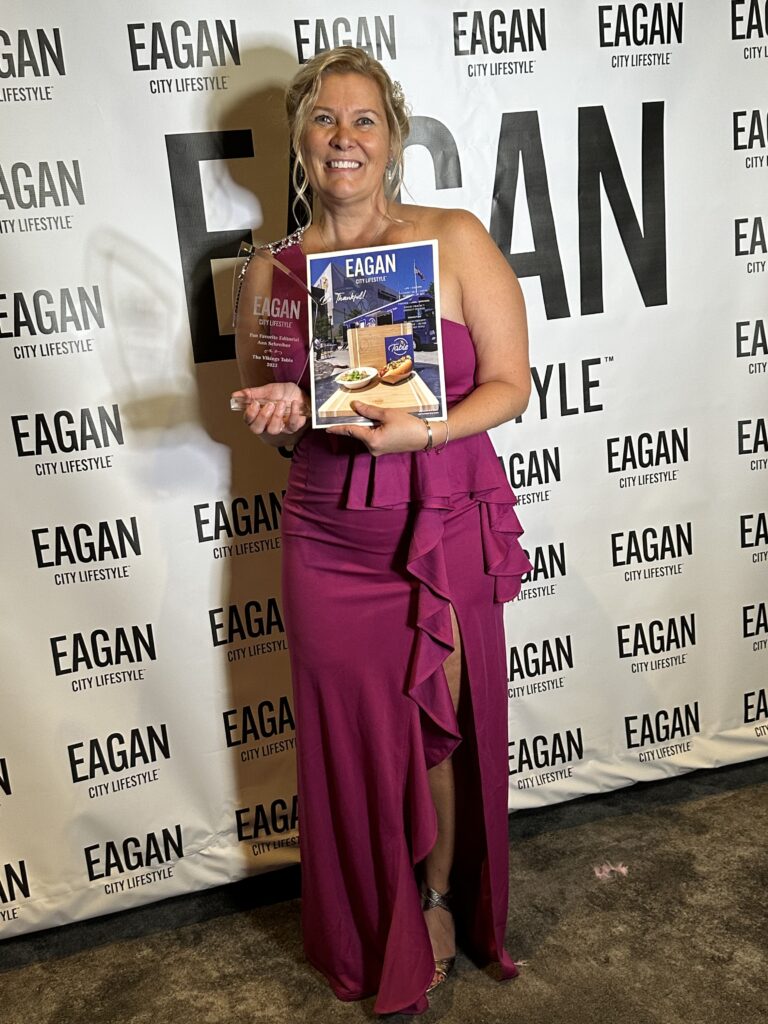 Guess what? I'm so excited and needed to share this with all of my website followers!! I won an award for my article in the Eagan City Lifestyle magazine! Yep, yours truly is now officially the Outstanding Writer, and I'm over the moon about it. The award was for an article I wrote in the November 2023 edition called "The Vikings Table: One Healthy Meal at a Time." Can you believe it? My first award as a writer, and I'm still pinching myself.
So, let me spill the beans on how this all went down. The big moment happened at the Eagan City Lifestyle one-year anniversary event on November 17, 2023, at the Omni Hotel in Eagan, MN. Picture this: me, standing there, all nervous and excited, as Amy Sousa, the magazine publisher, handed me the fan-favorite award. It was surreal, and I couldn't be more grateful.
The Winning Piece: "The Vikings Table: One Healthy Meal at a Time"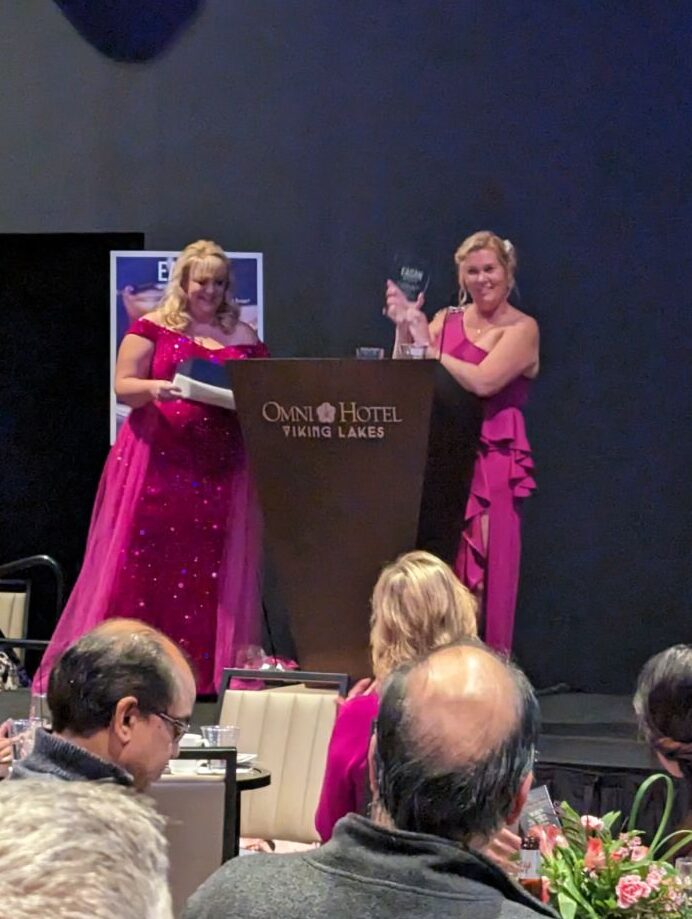 The article that won me the award talks about something awesome – the "Vikings Table" by the Minnesota Vikings Foundation. They're not just a regular charity; they're rolling up their sleeves to make a real difference.
A few years back, the Vikings Foundation decided to do more than just give out grants. They wanted to help out in the community directly. Why? Because they saw that kids aged six to sixteen were facing tough times – not enough good food and a risk of not living as long as before. And in Minnesota, kids of color were also missing out on good education opportunities.
So, what's their plan? It's a two-in-one deal. First, there's the Vikings Table. In partnership with Xcel Energy, they're dishing out healthy meals to kids who could use a good meal. Then, there's the Vikings Voyage program, where kids explore U.S. Bank Stadium, dive into cool science projects, and dream big about their futures.
But it's not just about putting food on plates. Vikings Table is like a culinary adventure for kids. They've got chefs creating exciting menus with tasty choices such as zucchini noodles and blue corn tortillas, and they're even giving fruits a tasty twist with fresh mint. It's all about making healthy food fun!
Here's the cool part – you can join in, too! The Vikings Table food truck shows up at home games and food truck festivals across the state. And all the money they make goes straight to ensuring kids all over Minnesota get good meals.
Why does this matter? The numbers paint a scary picture. Around 250,000 kids in our communities don't get enough to eat. And this generation might not live as long because of not-so-healthy food choices. The Vikings Foundation isn't just talking about it; they're doing something to fix it.
And this Vikings Table thing isn't a one-time deal. It started in 2019, and even when COVID-19 threw us all off balance, they stepped up. They've been giving out more accessible, healthy meals to communities that need them the most. It's not just about food; it's like a helping hand when times get tough.
Brett Taber, the MN Vikings Foundation's Executive Director, said, "The thing that makes sports unique is that it is a platform to change people's lives." And that's exactly what the Vikings are doing. They're not just a football team but making positive changes in Minnesota.
Thank You for My First Writing Award!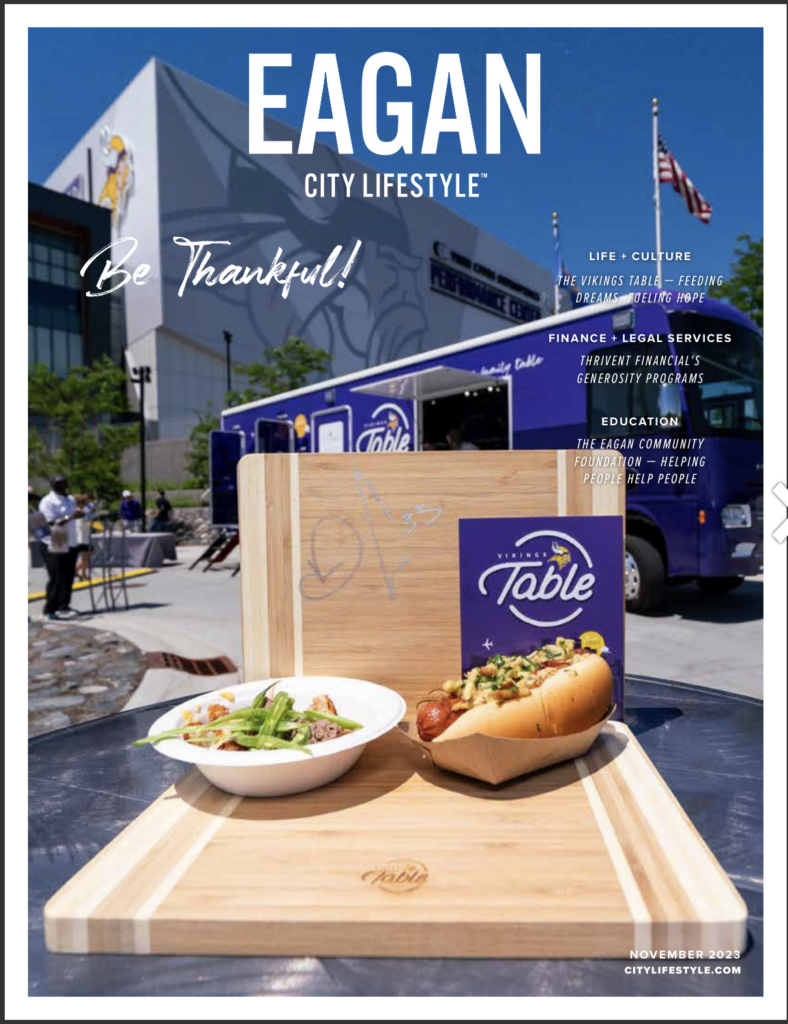 So, here's to the fans, the communities, and the Minnesota Vikings for making me a part of something bigger than words on a page. I'm thrilled to be recognized for spreading the word about the Vikings Table. I can't wait to see what I write about next in this writing journey of mine.
Cheers to writing, cheers to winning, and cheers to making a difference!